CATEGORIES:
Other Brands
Kendall Jenner stands out in red for the February 2018 cover of Harper's Bazaar US. The 22-year-old poses in a dress from Calvin Klein while the subscribers cover shows her in a Saint Laurent look. Inside the magazine, Kendall rocks looks from the spring collections with rain pouring down on her. Photographed by Sølve Sundsbø and styled by Anna Trevelyan, the brunette impresses in the designs of Prada, Ralph Lauren, Burberry and more.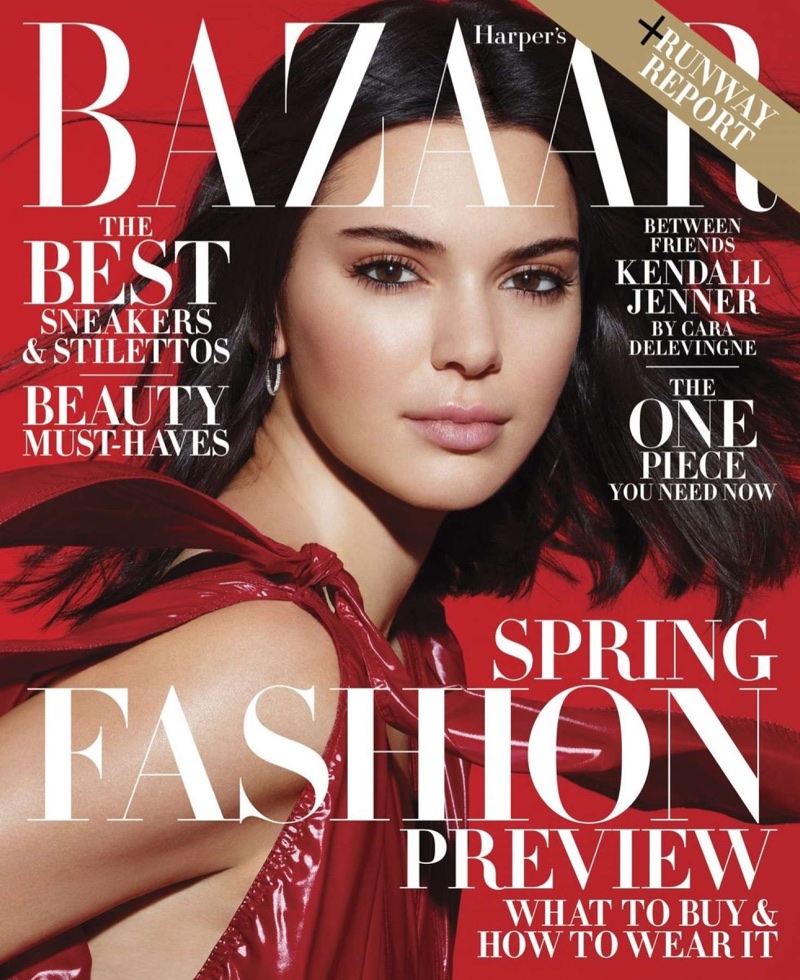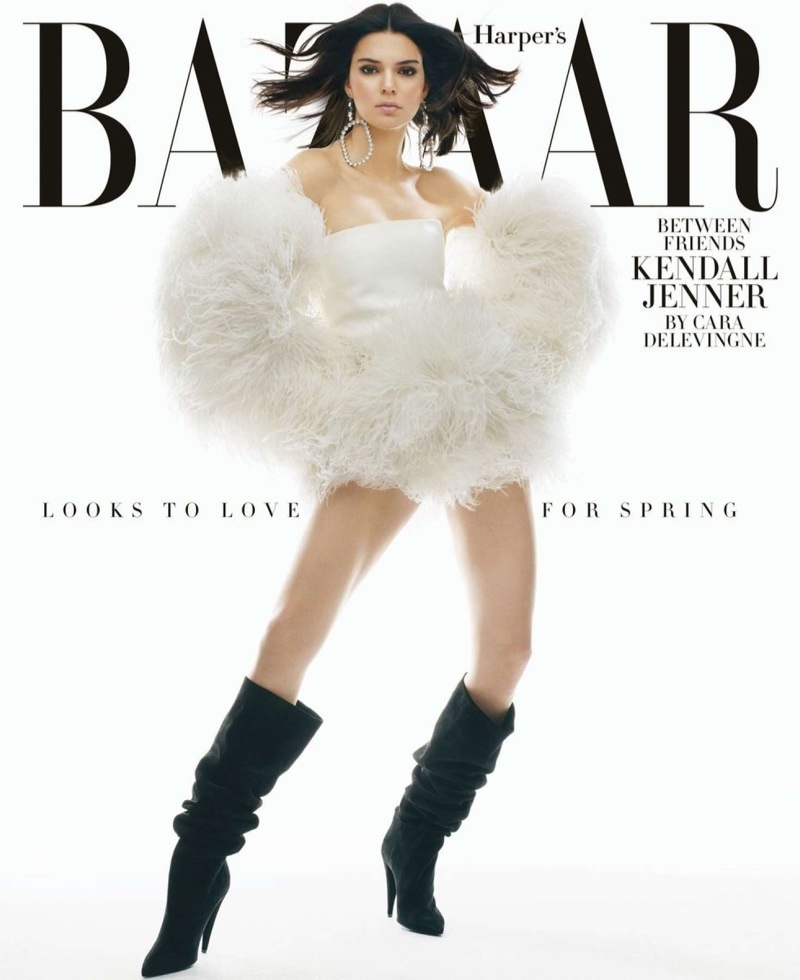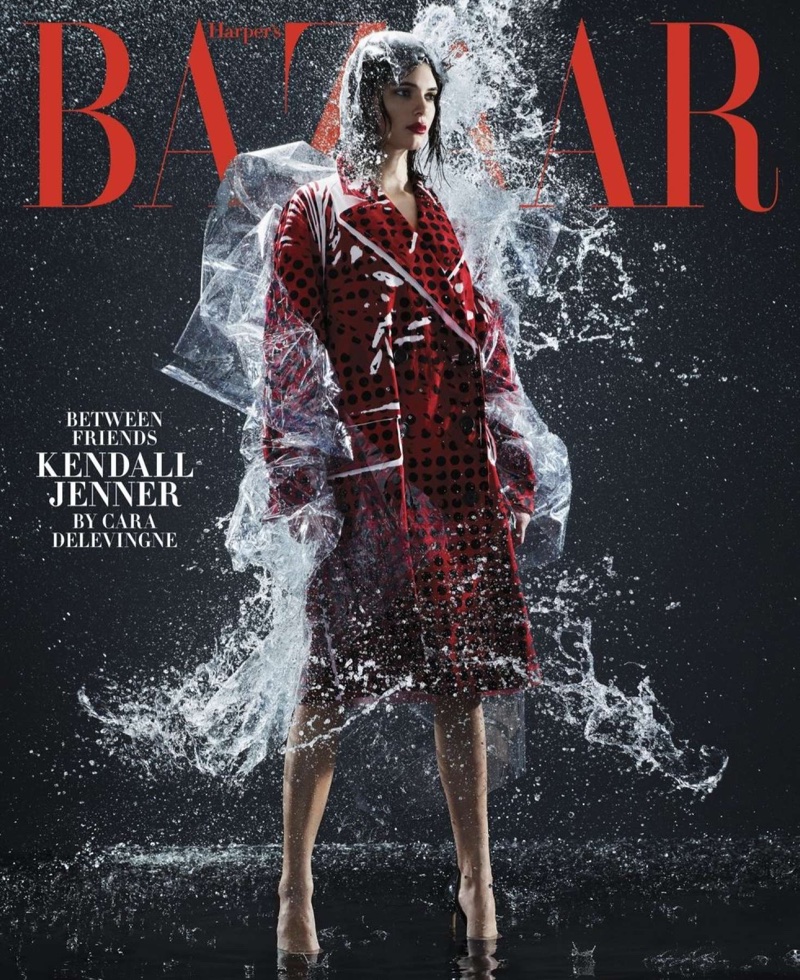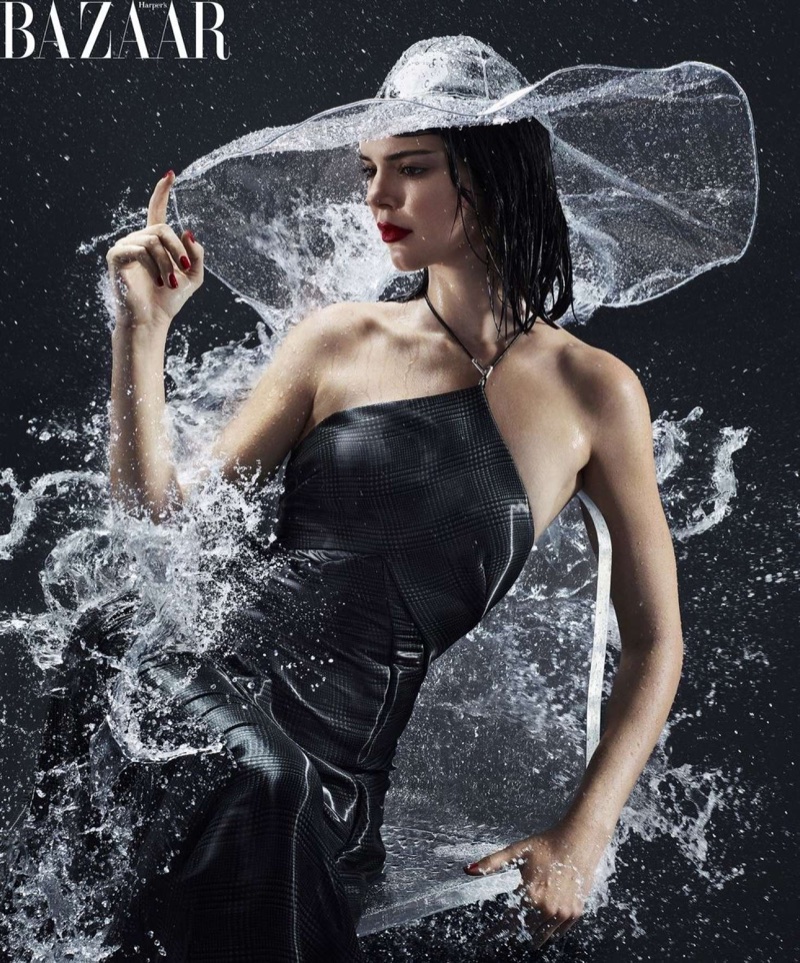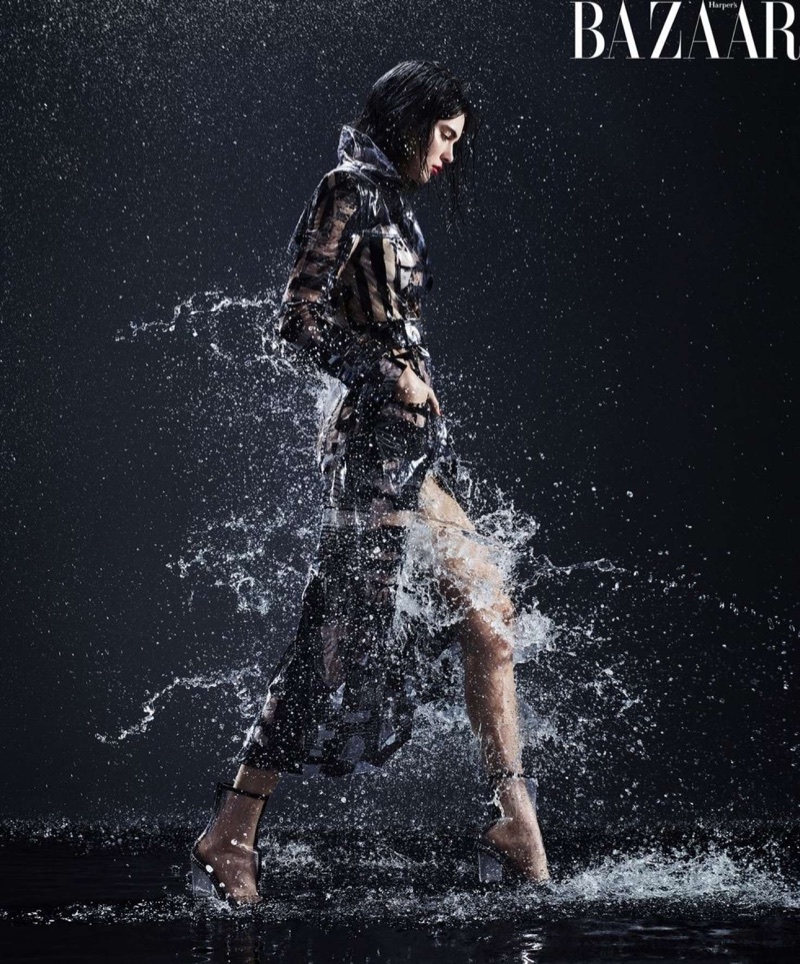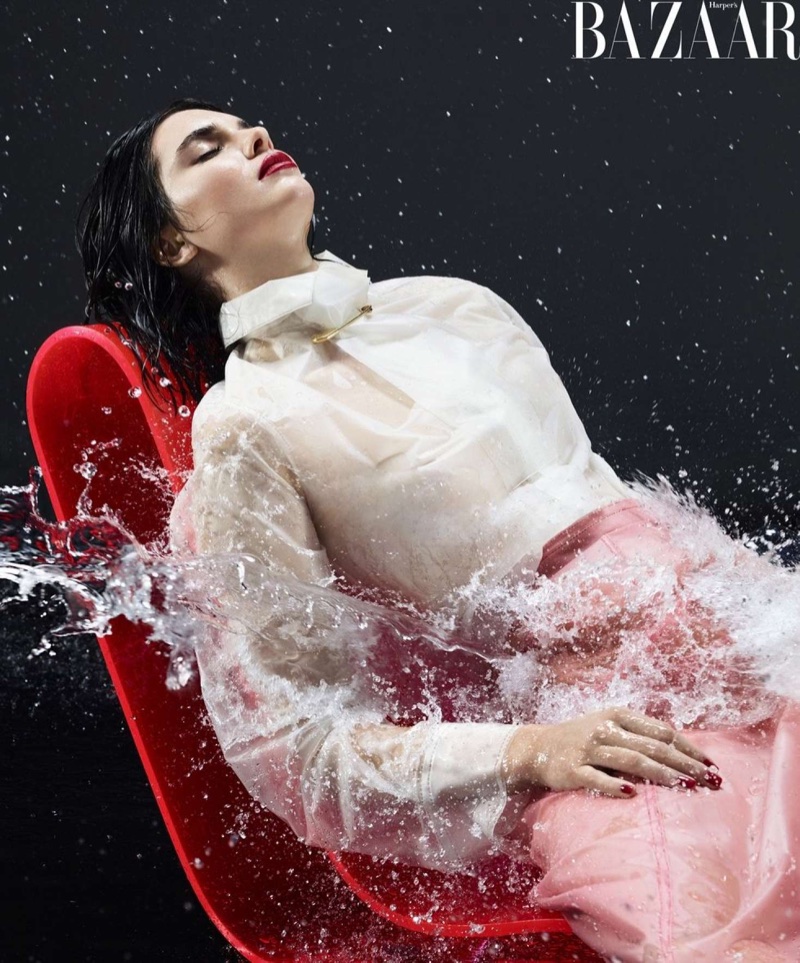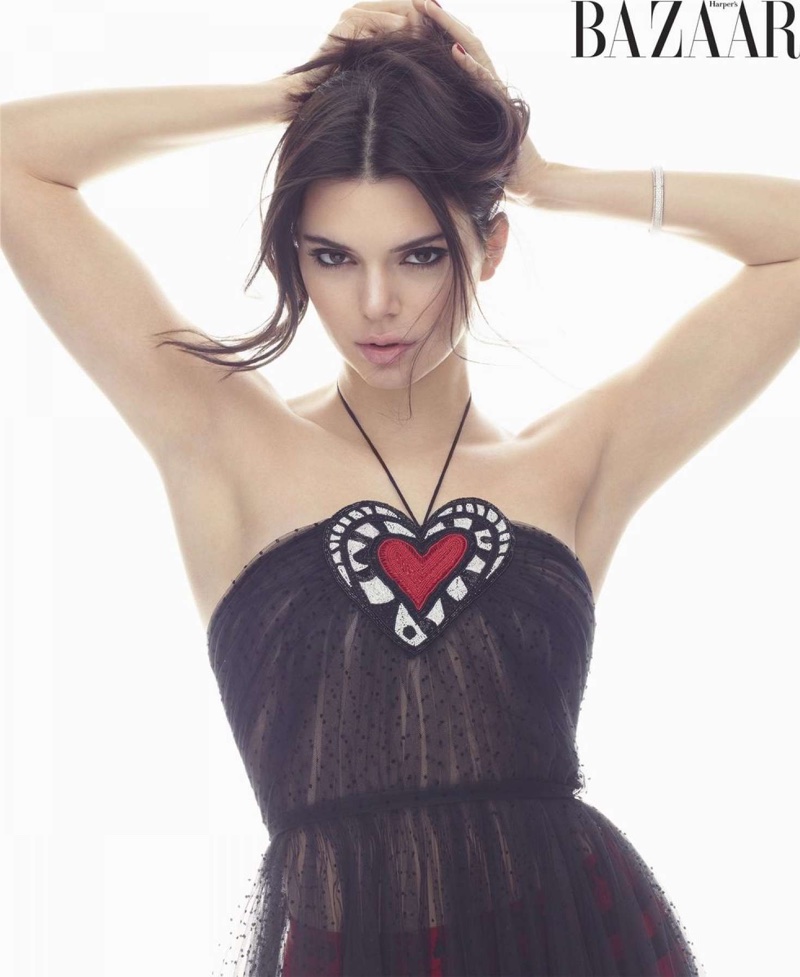 comnum(0) tbcount(0) tbcount(181)
CATEGORIES:
Other Brands
For the Cruise 2018 Collection, Chanel introduces two fresh Backpacks. These bags are not presented on Chanel's official website, but they're available at your local boutiques. And while the design of the bags is quite busy and sophisticated, there is something about the looks that's very attractive, don't you think?
The Design
This Chanel Backpack is not made for the fashionista's that are always playing safe (you know, always the classic colors like black, beige or brown). The design is sophisticated and embroidered with multicolor on the front flap and the top. The majority of the body is crafted in diamond quilting and soft flexible leather. The top is also very unique as it comes with a twisted handle for hand-carry.
There are two sizes available; the large size is made with a front flap pocket. This pocket is embellished with a smooth CC logo. The small size comes with a small zip pouch on the front.
And there is more. Even the double zippers are uniquely designed. Each zipper is attached to a matching charm.
The Interior
Backpacks are made to help you transport a lot of essentials, that's why the leather is flexible (in case you overstuff it). Backpacks are also easier to carry than tote bags or shoulder bags. The interior comes with one large compartment and there is enough space for all your daily essentials and more (like laptops). The small size is more for cuteness.
The Prices And Sizes
Currently we don not have the sizes or the prices of these handbags. Please check with the nearest boutique for more details.
More Images And Colors
comnum(0) tbcount(0) tbcount(215)
CATEGORIES:
Other Brands
Cara Delevingne stands out in stripes for the January 2018 cover of Glamour Mexico. Lensed by Jean-Baptiste Mondino, the British model and actress poses in a black and white look from Dior's spring collection. After being named the face of Dior's new cosmetics line last year, Cara makes a great representation in this spread. Stylist Gillian Wilkins makes sure the pixie-haired beauty shines in leather jackets, knits and jewelry from the French brand.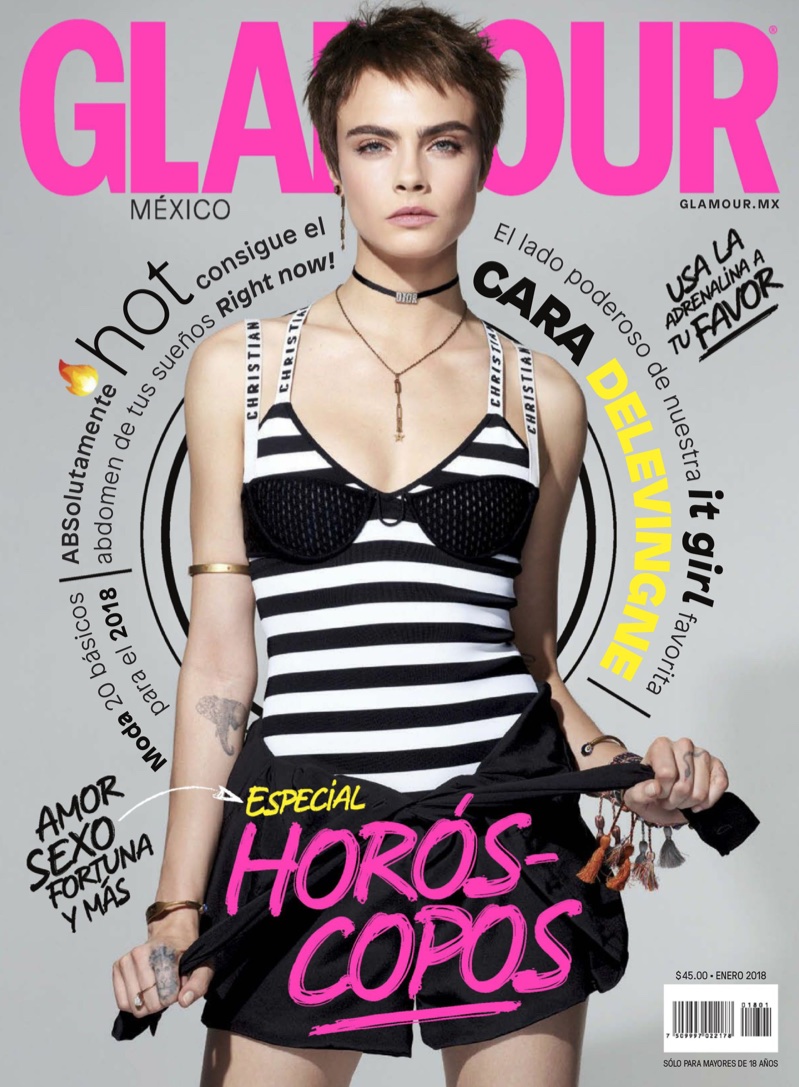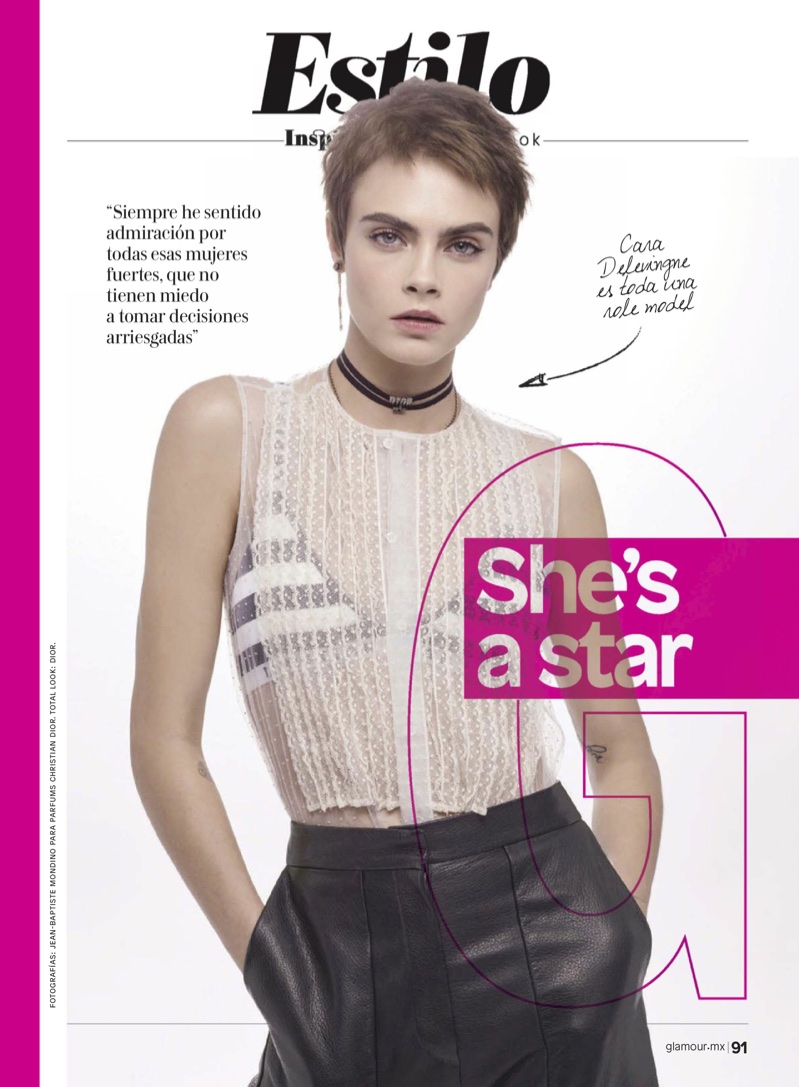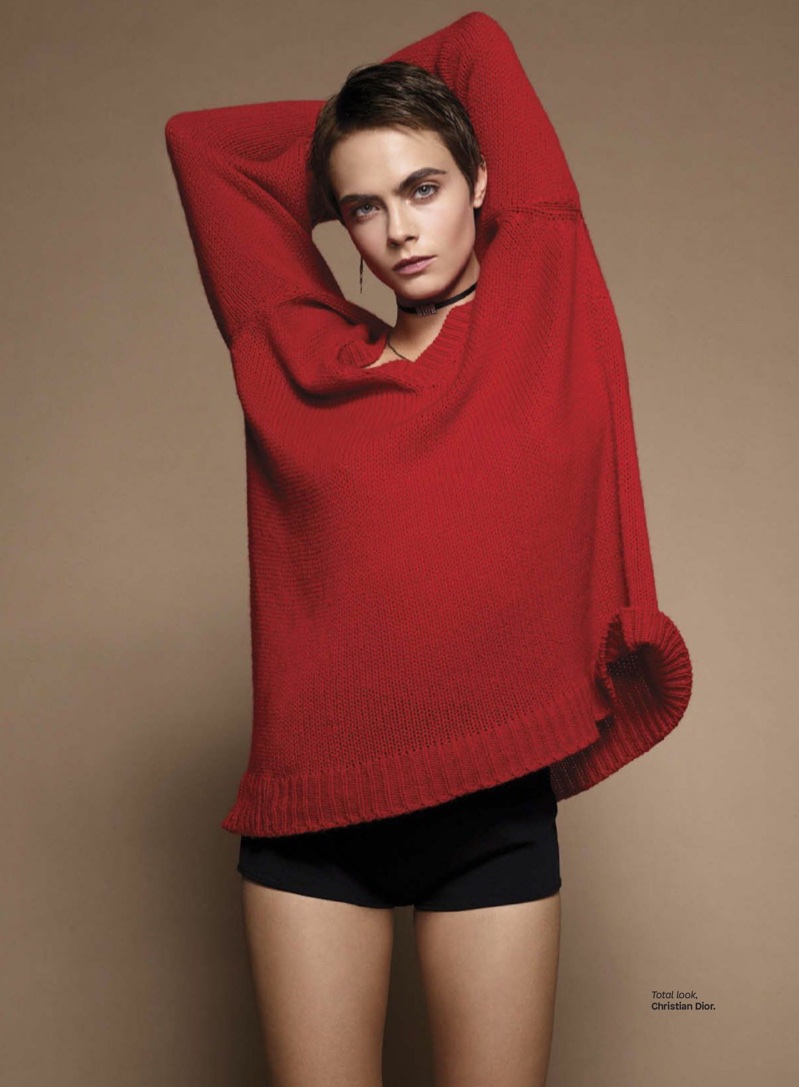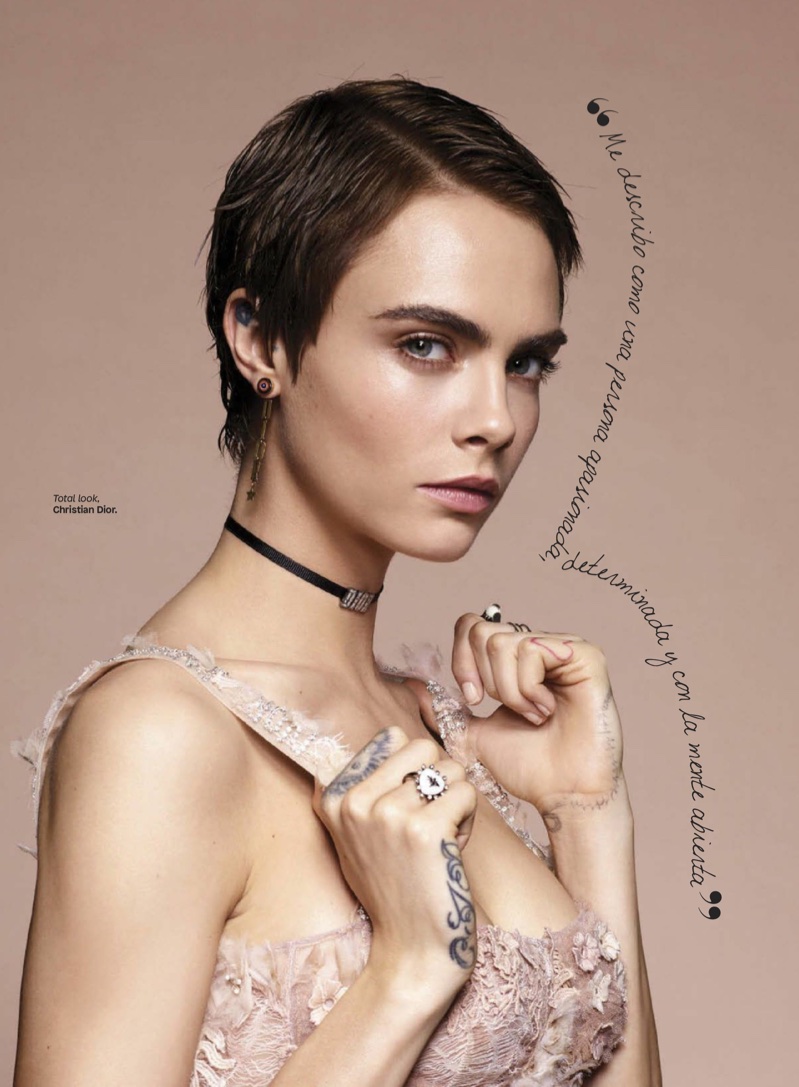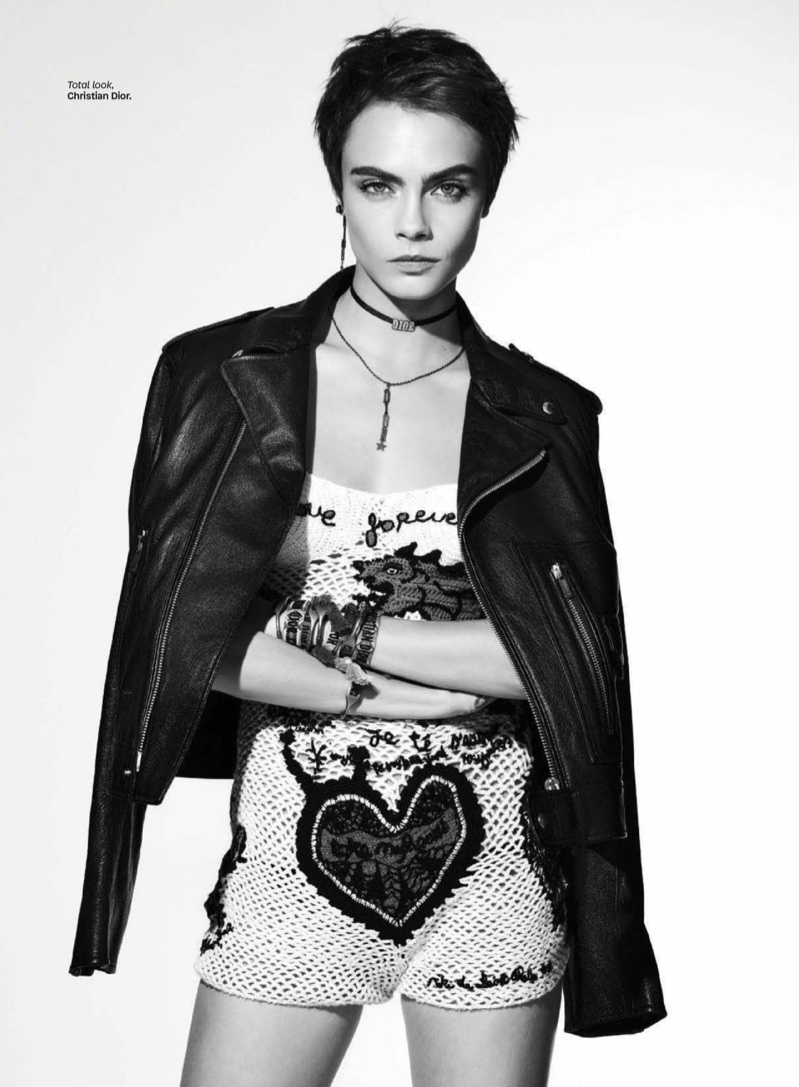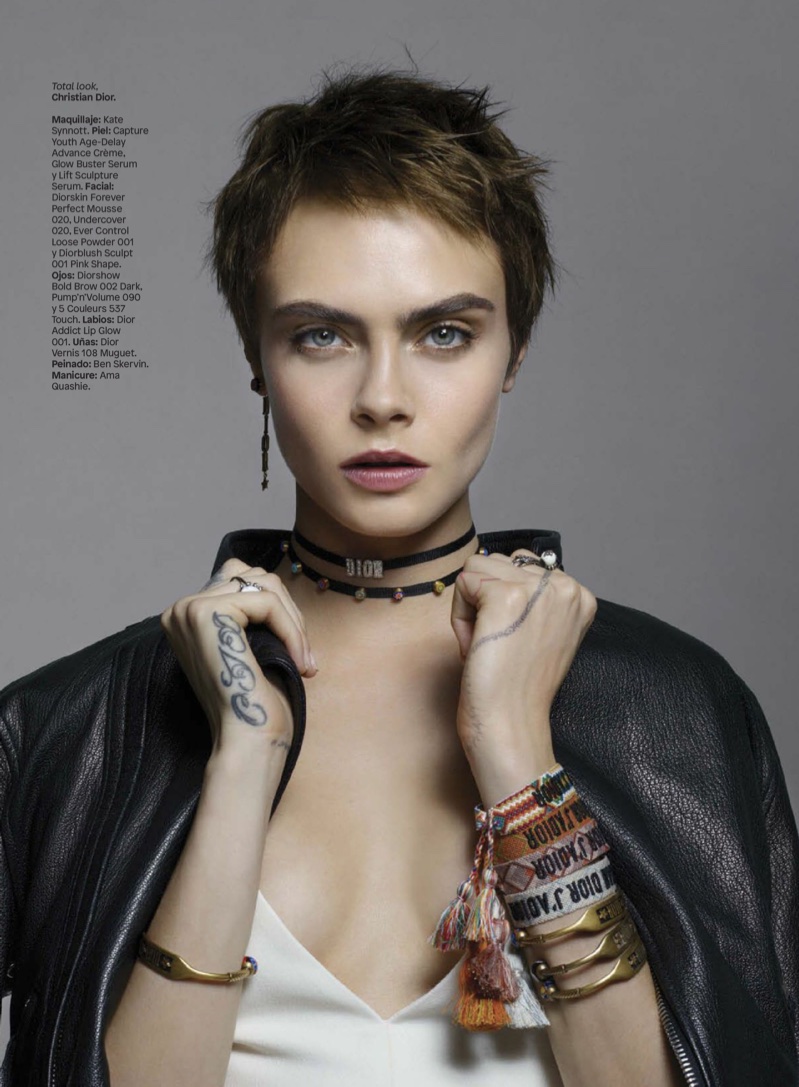 comnum(0) tbcount(0) tbcount(192)
CATEGORIES:
Other Brands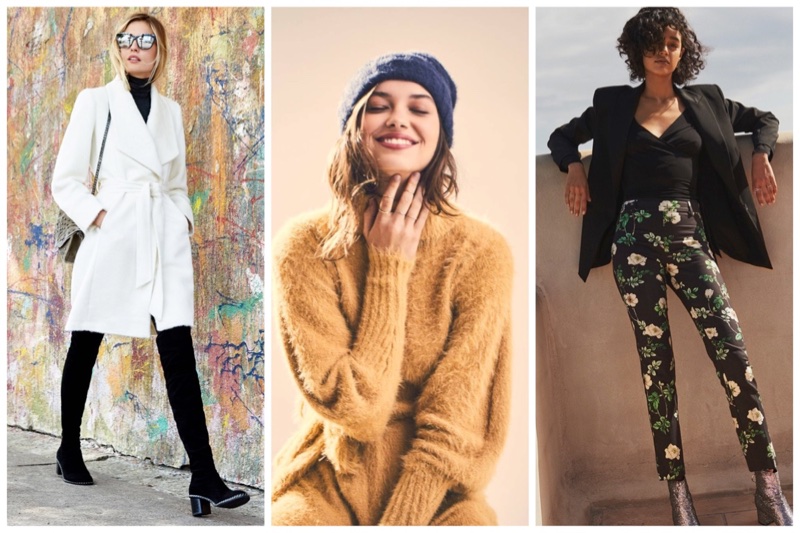 Discover what to wear for January 2018
The New Year is here, and that means that it's time to upgrade your wardrobe. For January 2018, it's still important to bundle up for the cool weather. But if you are jetting to a more warm location, we rounded up a few resort styles. For this month, cover up in warm coats, knit sweaters and cocoon jackets. Finishing the looks, statement bags and shoes stand out for 2018. Discover more outfit inspiration for January below!
Related: See Saint Laurent's Effortlessly Chic Spring 2018 Collection
JANUARY 2018 STYLE GUIDE ESSENTIALS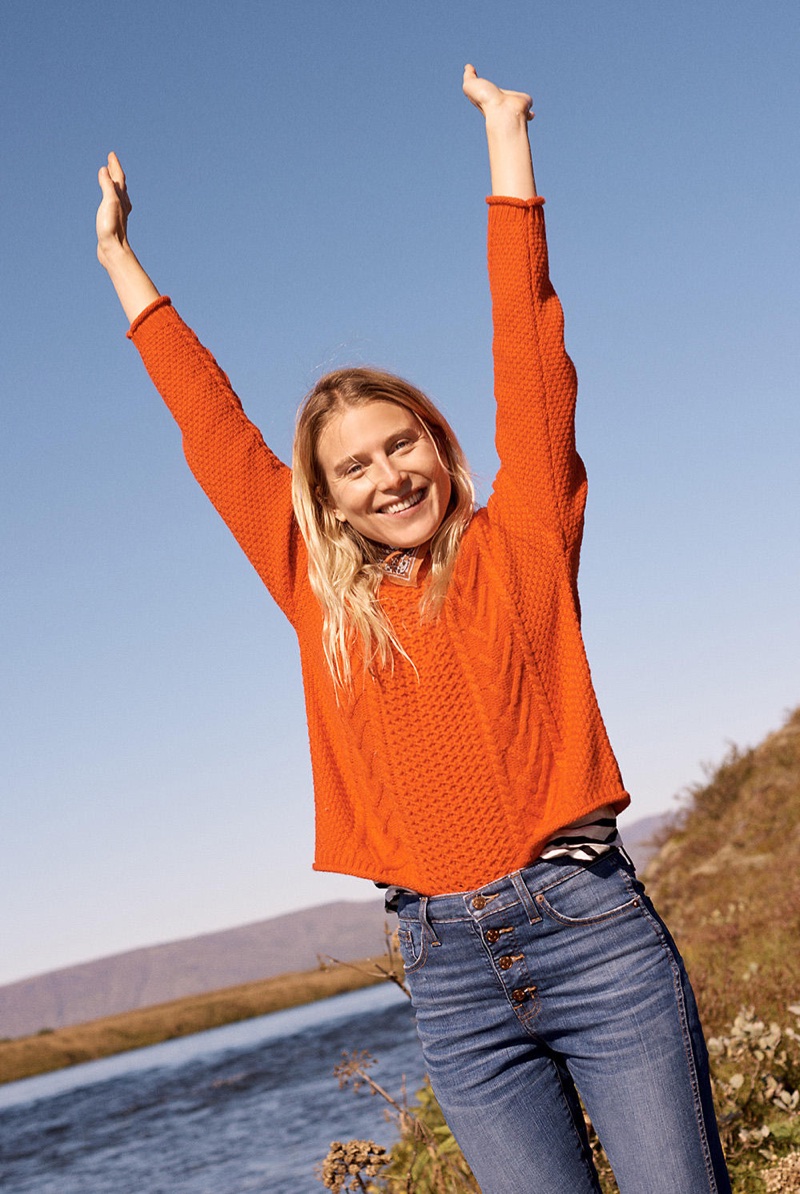 Madewell Cableknit Pullover Sweater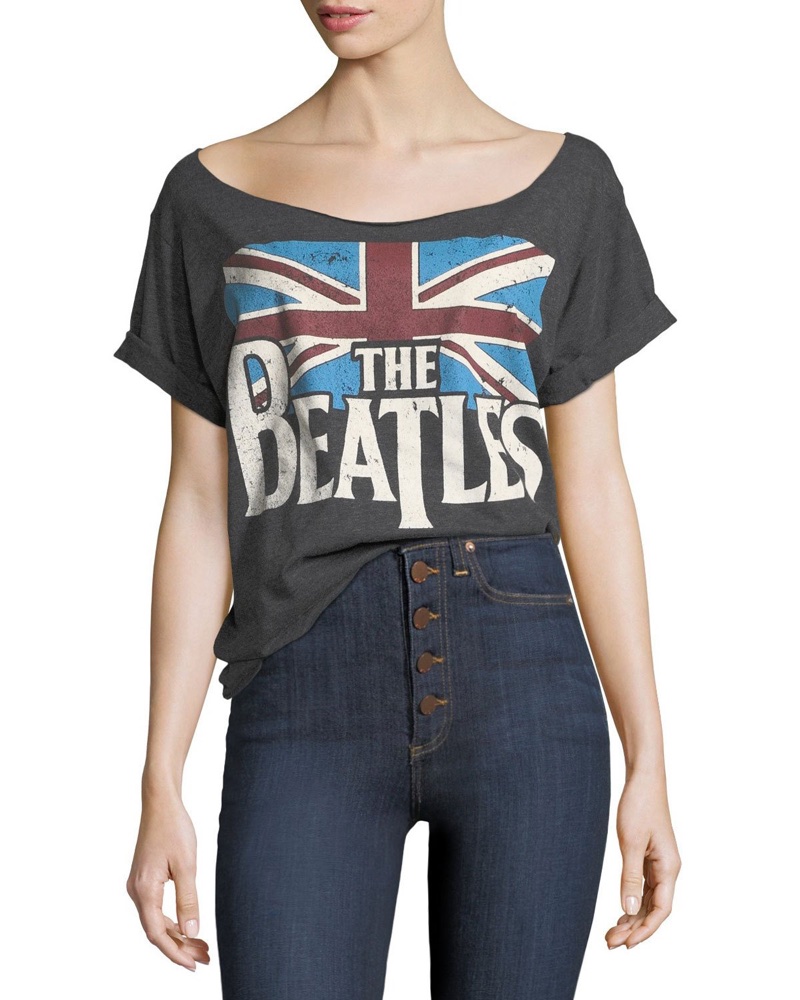 AO.LA 'The Beatles' Boat-Neck Short-Sleeve Tee $150
This distressed style t-shirt includes a boat neckline with The Beatles' logo front and center.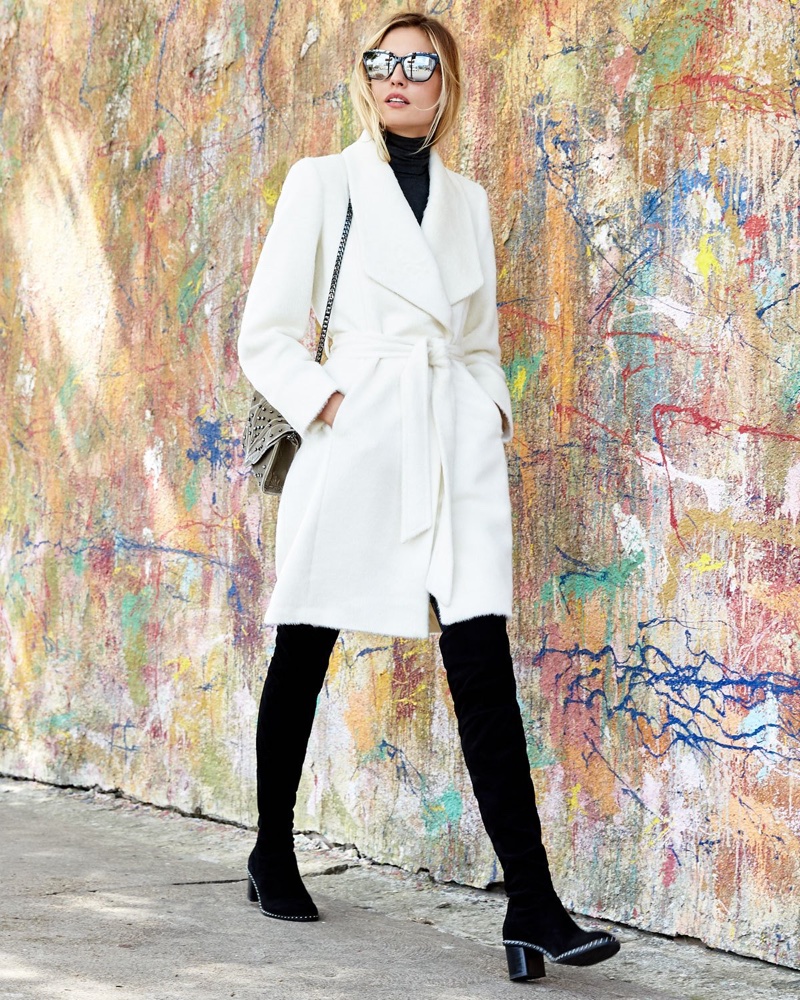 Sofia Cashmere Belted Shawl-Collar Baby Suri Alpaca Wrap Coat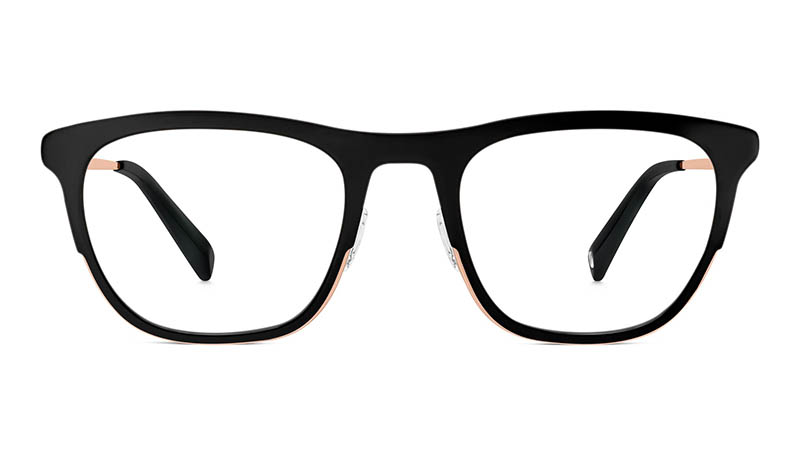 Warby Parker 'Cassady' Glasses in Jet Black $145
A rectangular frame will make you look smart with stainless steel accents.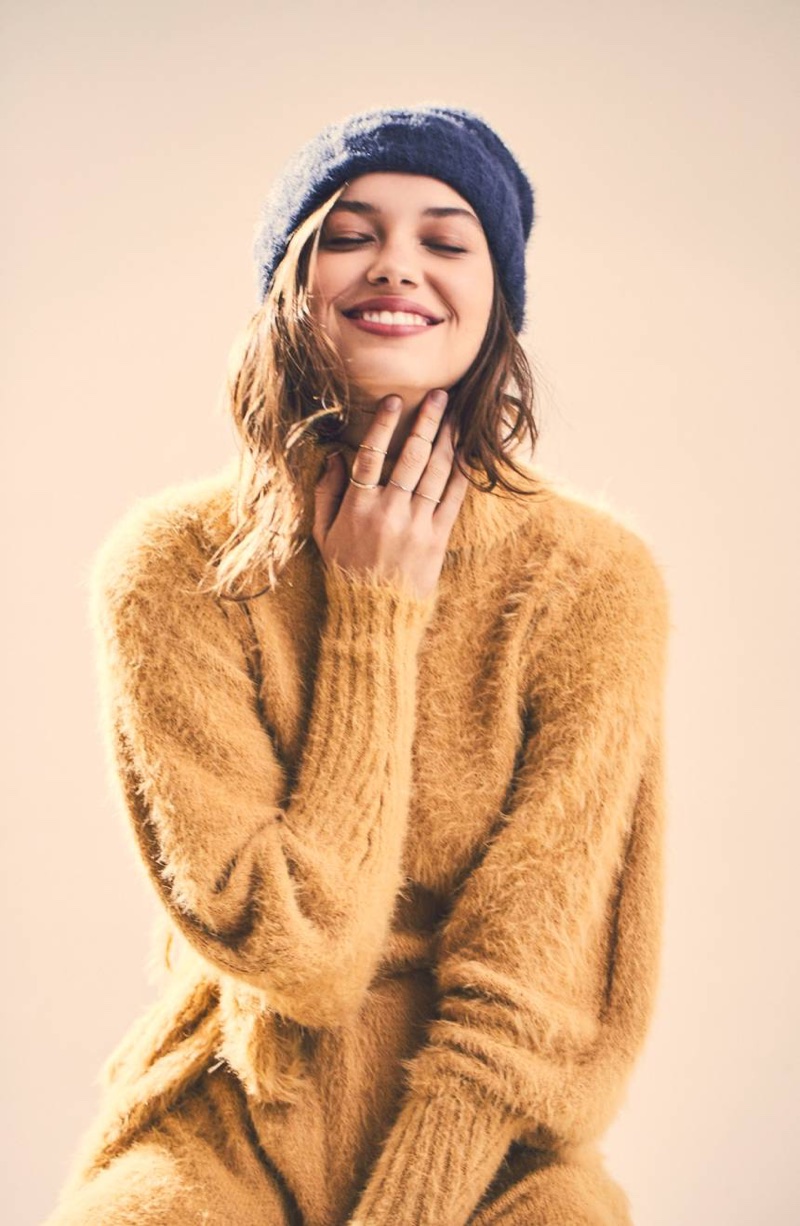 Free People 'Honey' Turtleneck Minidress $108
Cover up in style with a turtleneck minidress featuring a fuzzy texture.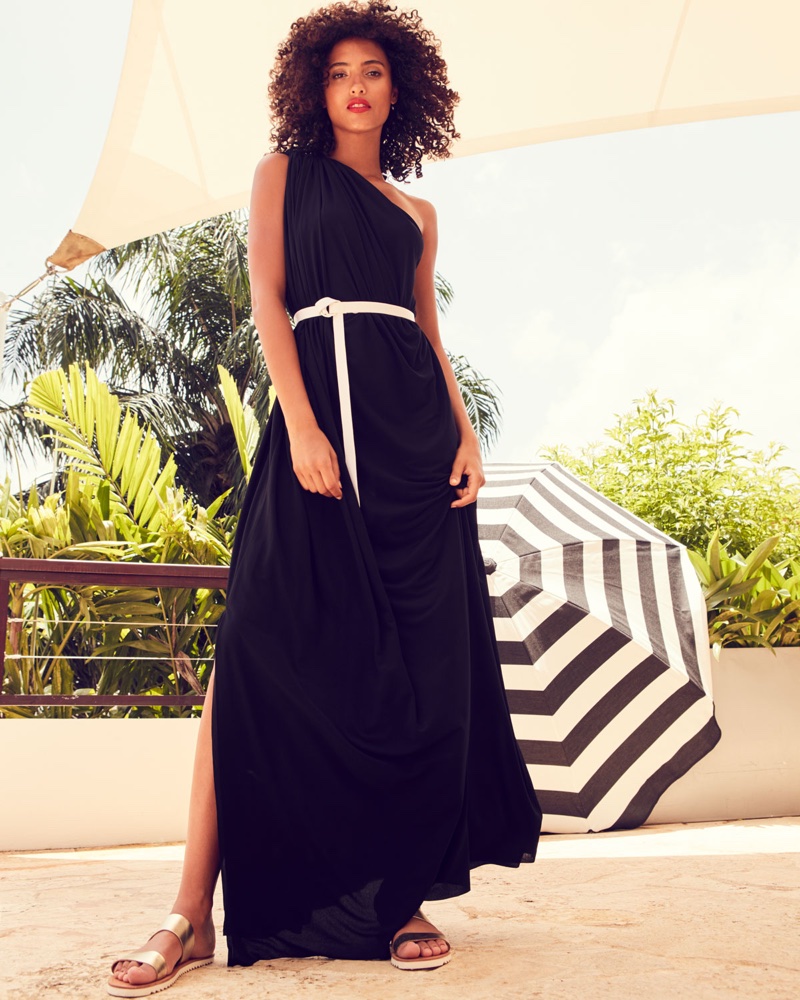 Norma Kamali One-Shoulder Belted Column Gown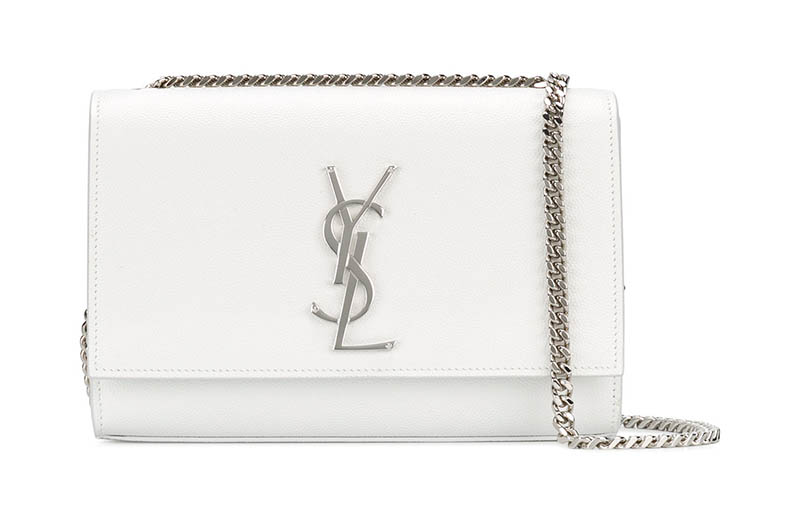 Saint Laurent 'Kate' Shoulder Bag with Logo $1,750
YSL's iconic Kate bag comes in a white leather with the logo decorating the front.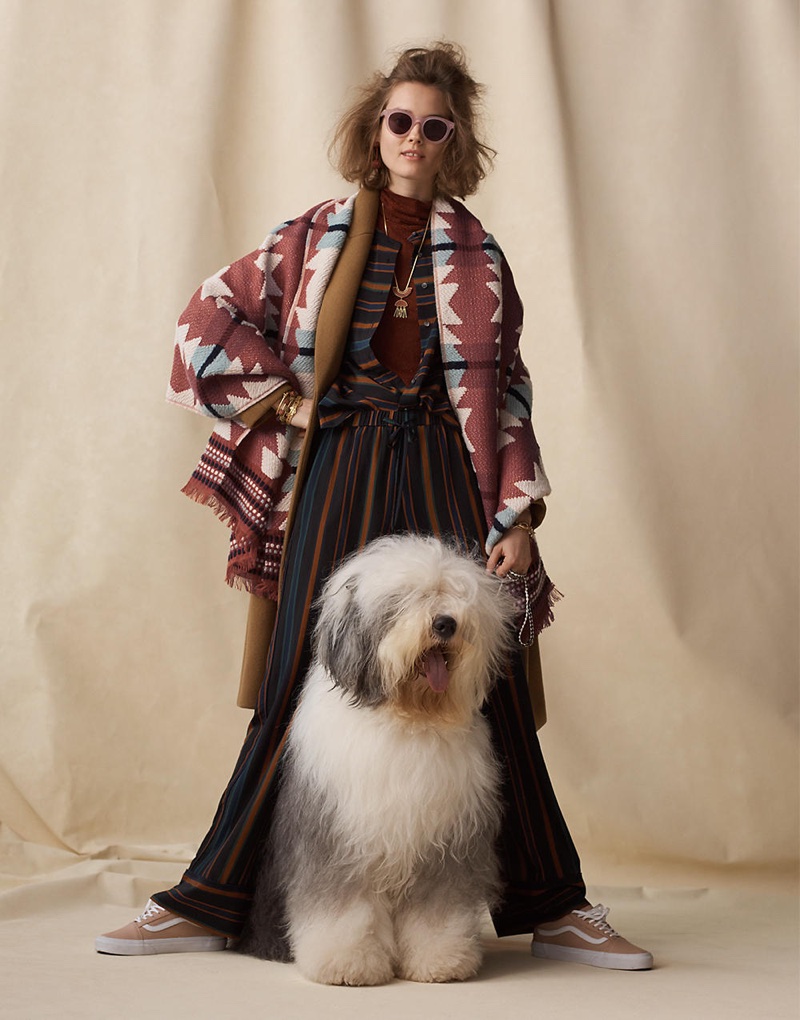 Madewell Atlas Cocoon Coat, Night Sparkle Turtleneck, Silk Clermont Stripe Shirt, Pajama Trousers in Clermont Stripe, Textured Carpet Scarf, Halliday Sunglasses and Vans Old Skool Lace-Up Sneakers in Pink Leather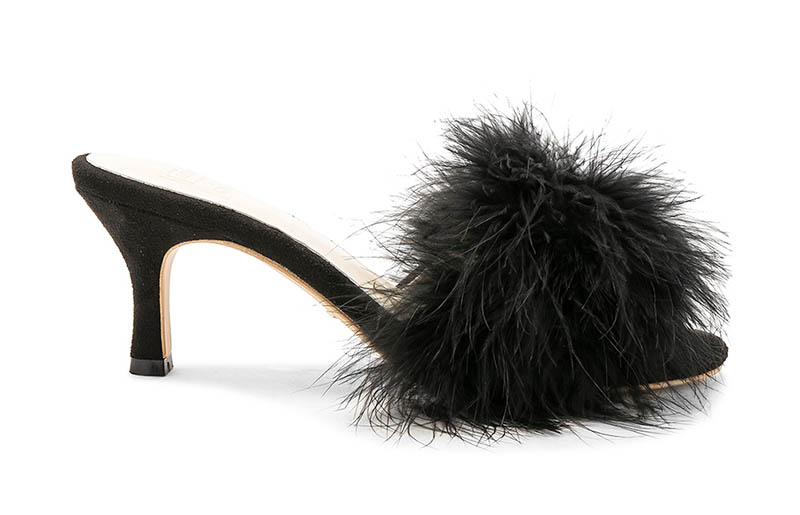 RAYE x Stone_Cold_Fox 'Crawford' Heel $148
A feather embellished heel channels retro glamour with easy, slip-on styling.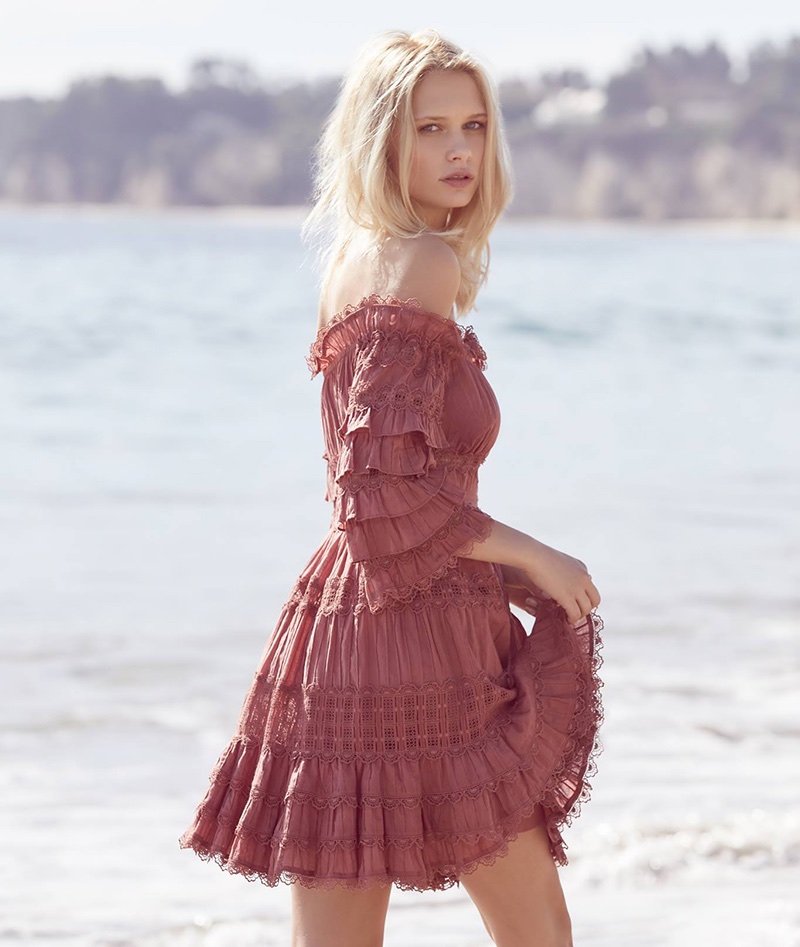 Zimmermann 'Corsair' Frill Tier Dress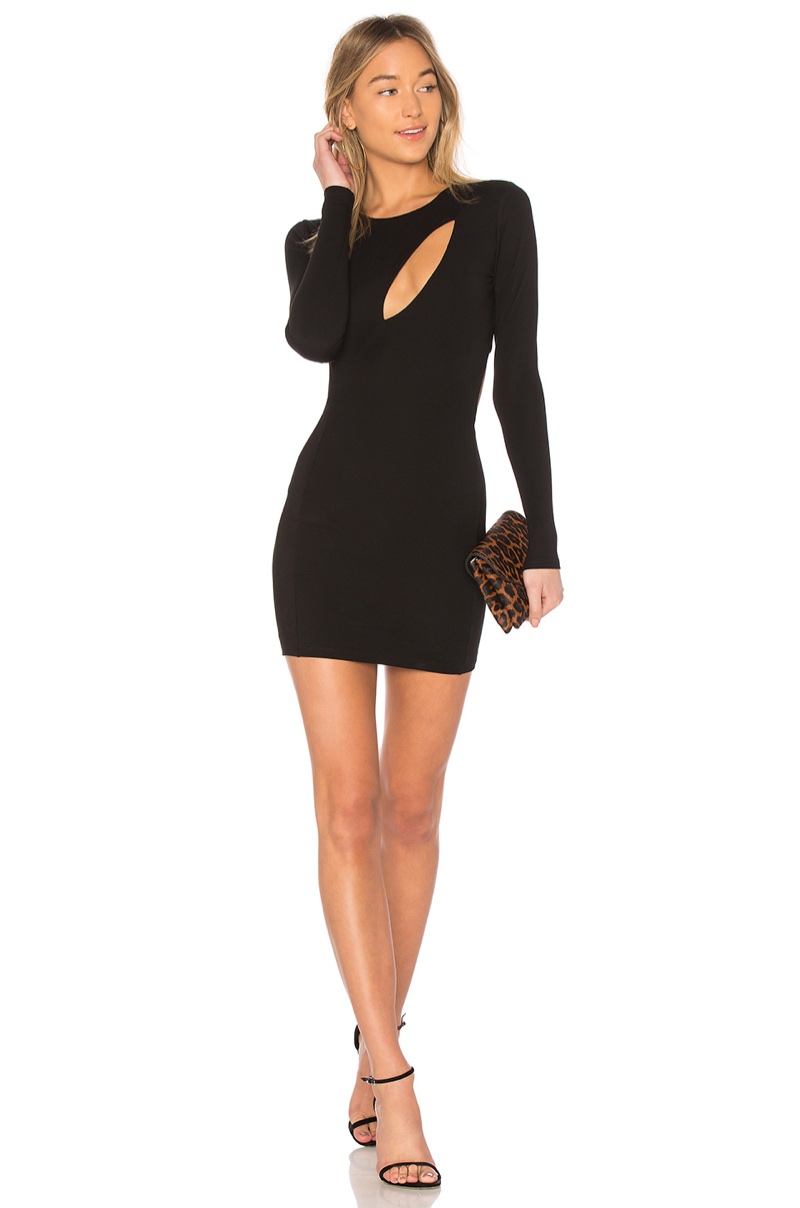 h:ours 'Taylor' Cut Out Dress $168
The little black dress gets a sexy update with a cut-out accent at the front.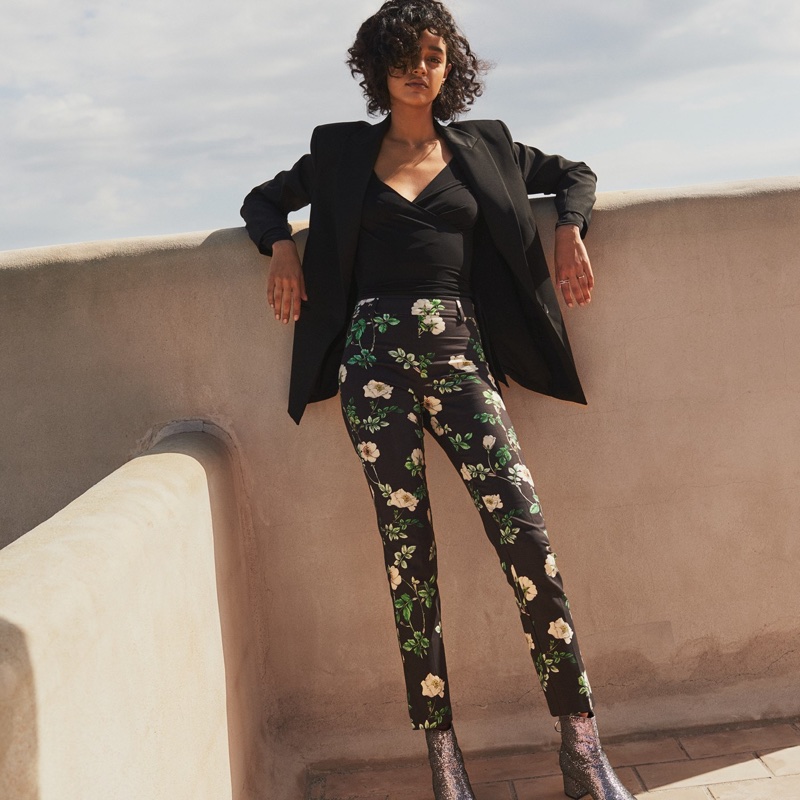 H&M Short Wrapover Top and Stovepipe Pants
comnum(0) tbcount(0) tbcount(200)
CATEGORIES:
Other Brands
There are a lot of classic handbags that have broken our hearts because of being discontinued. Can you remember the Petite Shopping Tote? The Medallion Tote? Or the Mademoiselle Bag? They are all discontinued. But these handbags were once the shining stars because they were considered the forever-classics. And why there are not with us now, nobody knows but Chanel.
One of the most craved handbags was certainly the Chanel Mademoiselle Bag. This handbag was released in 2011 and it became an instant hit. Now the name 'Mademoiselle' have been used a lot in new handbags, so don't confuse it with the Mademoiselle Vintage Bag.
The Design
The ultimate feminine handbag in the world, how could Chanel discontinue such a beauty? Everything about the Mademoiselle Bag is perfect! It's diamond quilted just like the Classic Flap Bag, however it doesn't look anything like it. This bag is standing on its own; it's authentic, it has its own personality and charisma.
Refined with the shape of a bowling bag, there were 5 different sizes designed to fulfill any woman's desire. The mini and small size were perfect for the evening use, the medium size was ideal for the daily carry and then there were large and maxi size for the busy woman.
This bag looks as timeless as the classic handbags. It's crafted in either woven chain strap or just jewel-like chains for shoulder or cross body carry. The beautiful curvy shape makes you feel proud because it upgrades any style you choose.
Instead of embellishing the CC logo on the handbag, Chanel decided to hang a stunning CC charm on the eyelet. Obsessive, isn't?
Now here's the bad news. This handbag is not available anymore at the boutiques because the production has been stopped. However, you might be able to find it pre-owned or in new condition but in consignment stores or re-sellers. See below where you can purchase.
The Interior
This bag feels luxurious and soft. The interior is divided with two open top compartments. One of the compartments is secured with a zip. There is also an internal zip pocket to help you organize your important essentials.
The Prices And Sizes
There are 5 different sizes available:
Chanel Mini Mademoiselle Bag
Size: 9.3' x 5.5' x 4.1' inches
Prices in 2012: $2150 USD (satin)

Chanel Small Mademoiselle Bag
Size: 11.8' x 6.3' x 4.3' inches
Prices in 2012: $2450 USD (calfskin), $2500 USD (patent)
Chanel Medium Mademoiselle Bag
Size: 14' x 6.9' x 6' inches
Prices in 2012: $2700 (calfskin)
Prices in 2017 pre-owned: $3002 USD, €3124 euro, £2753 GBP, $4049 SGD (lambskin)
Chanel Large Mademoiselle Bag
Size: 14.2' x 10.2' x 6.3' inches
Prices in 2012: $3225 USD (calfskin)
Chanel Maxi Mademoiselle Bag
Size: 18.1' x 11' x 9.1' inches
Prices in 2012: $3500 USD (calfskin)
More Images And Colors
comnum(0) tbcount(0) tbcount(201)
CATEGORIES:
Other Brands
Hana Jirickova heads to the green outdoors for the December 2017 issue of Eurowoman. Captured by Jonas Bie (Motif Management), the blonde beauty layers up in winter fashions. Stylist Kristine Halkendresses Hana in a mix of luxe knits, oversized outerwear and denim. The Czech beauty wears designs from the likes of Balenciaga, Dries Van Noten and Celine.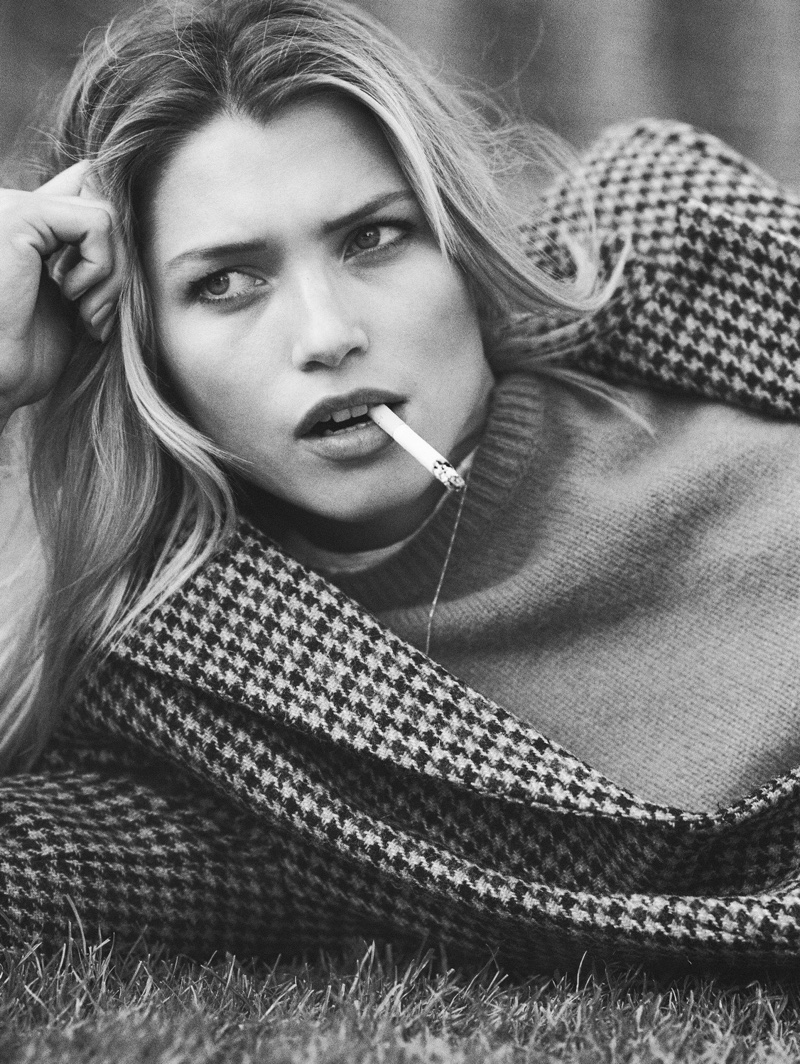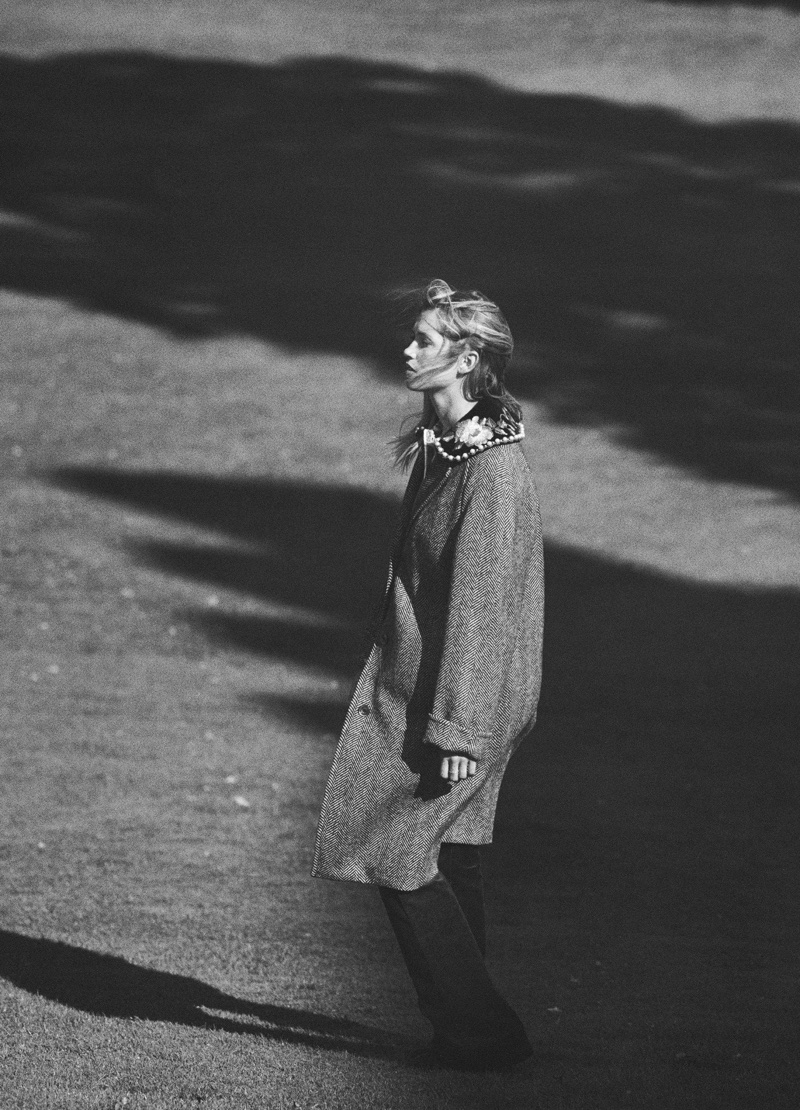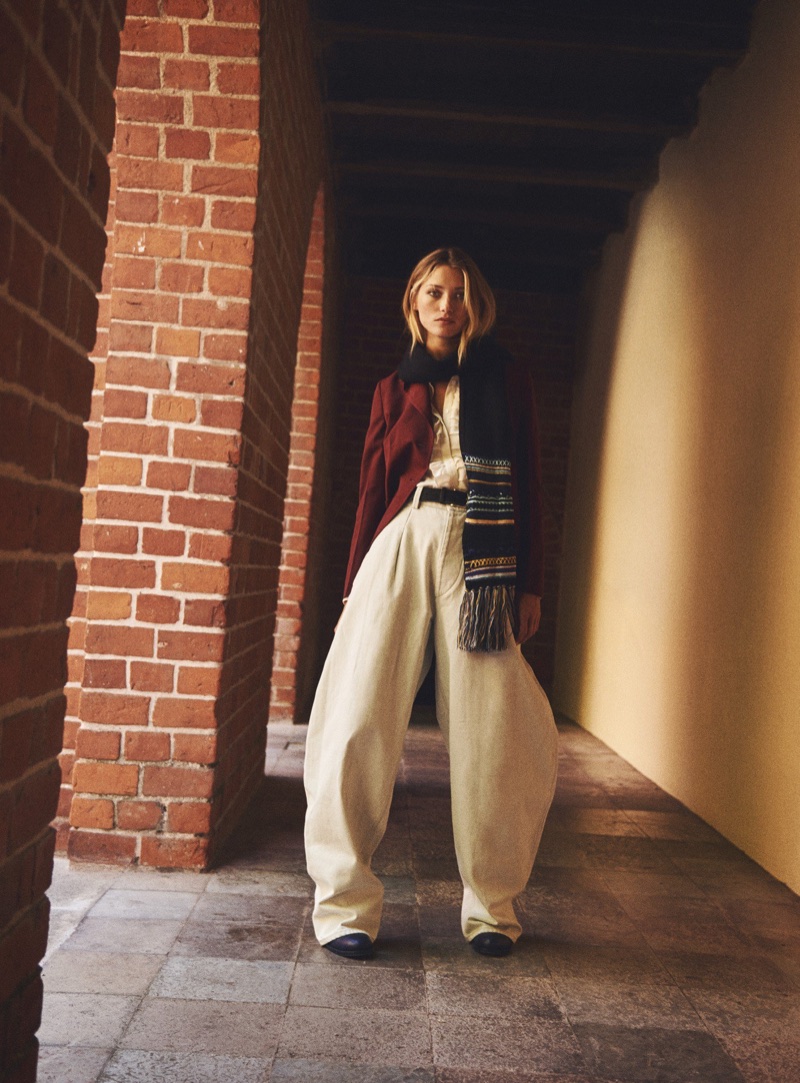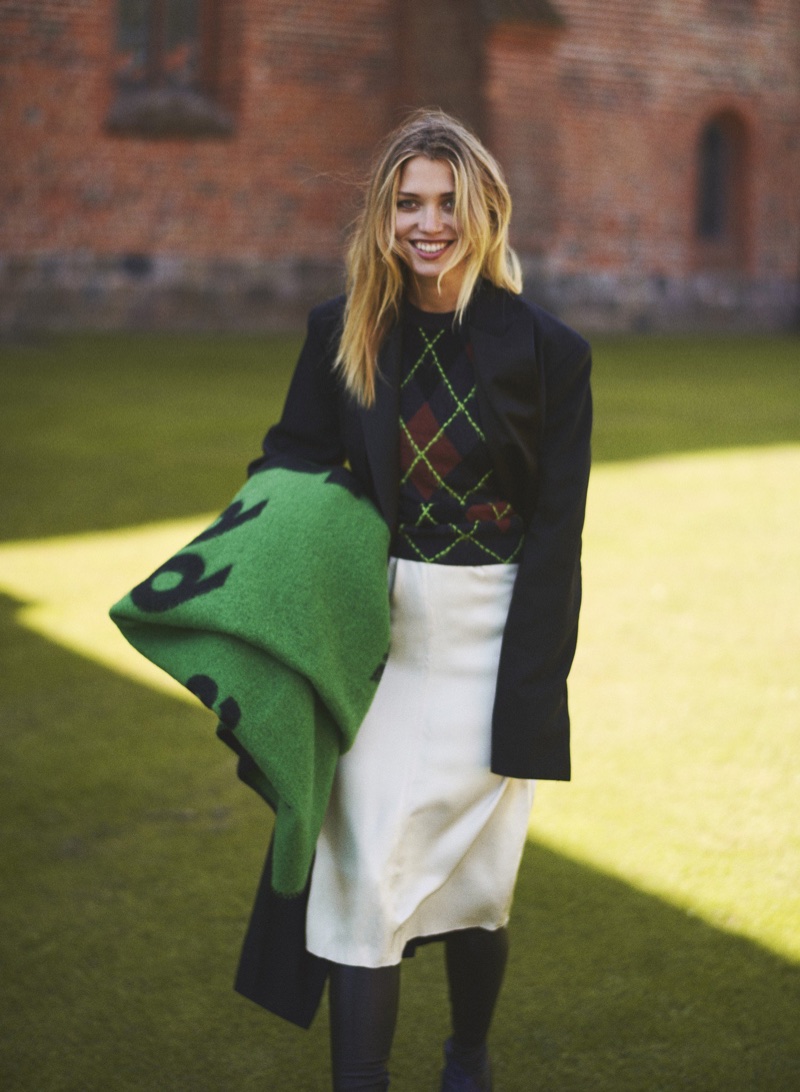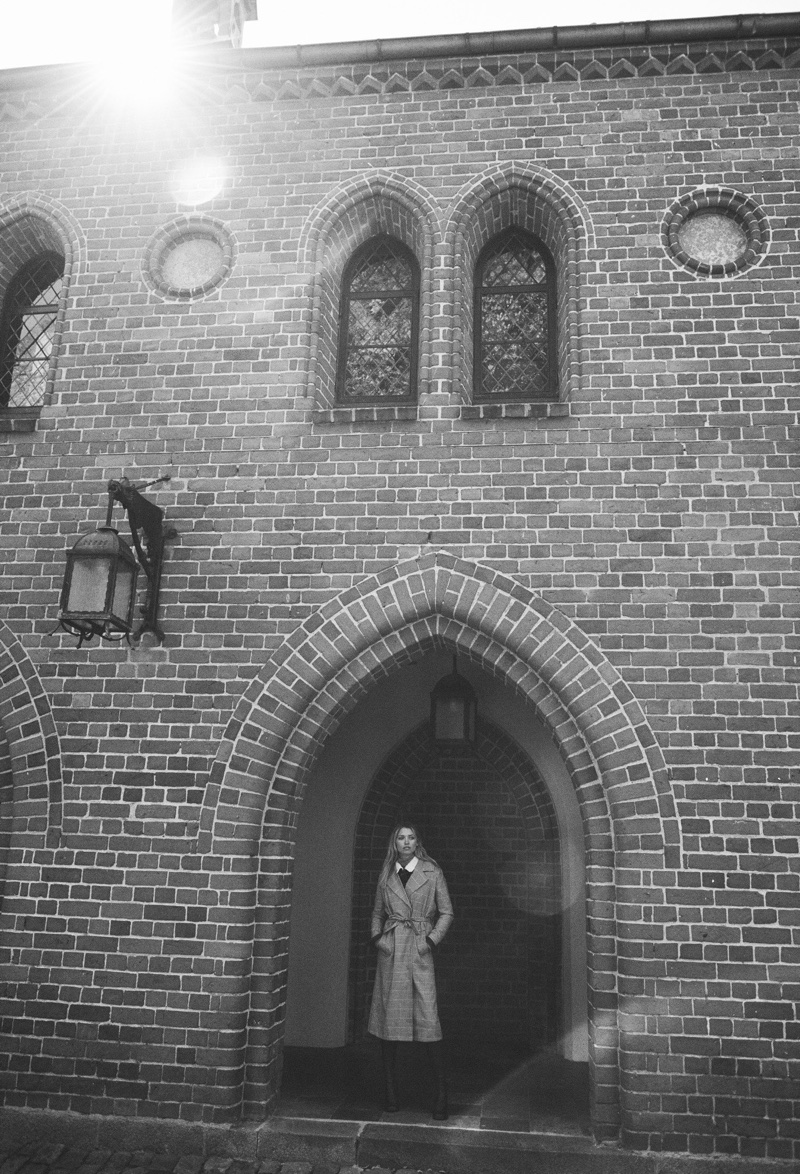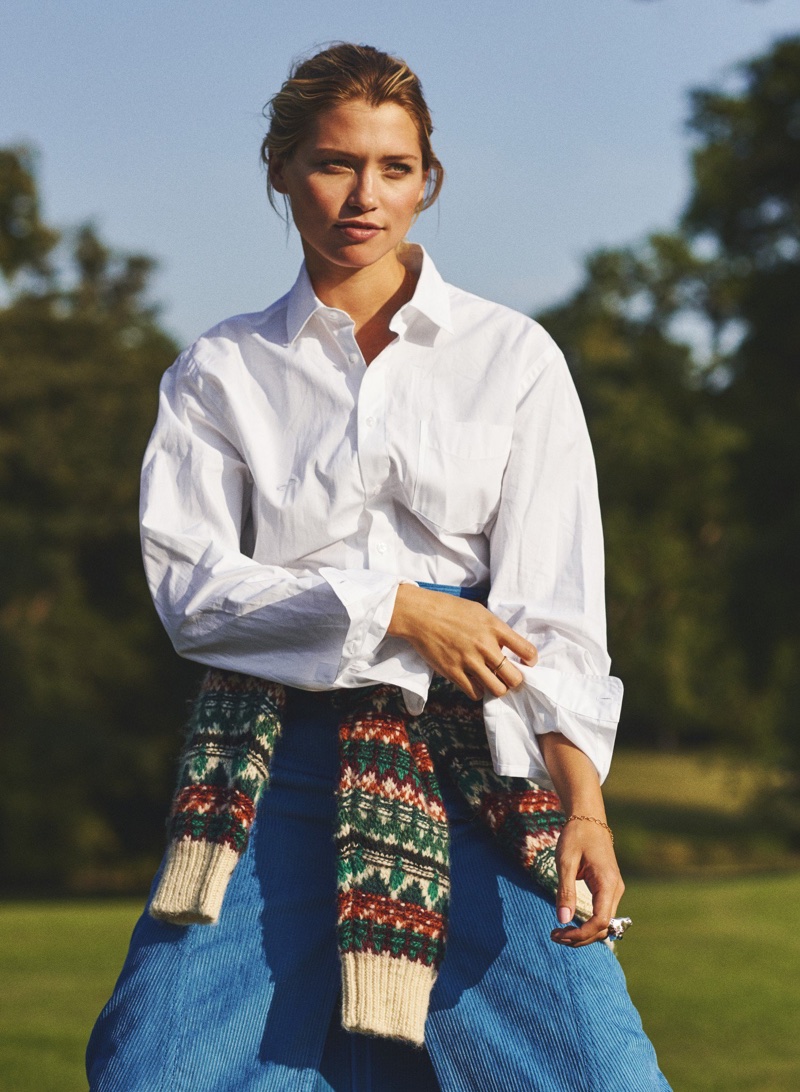 Categories

New Posts

Hot Posts

Tag Cloud